The host of this podcast is affectionately referred to by students and colleagues as Dr. J. In this podcast, Dr. J interviews fascinating experts from various disciplines—politicians, artists, professionals from the field of medicine, law, business and more—as well as language educators and many amazing students from all over the world. The podcast includes episodes in English, French, Spanish, German, and Hungarian. Tune in and enjoy fun and thought-provoking discussions about culture, identity, and language, and how these affect all areas of work and life.
Episodes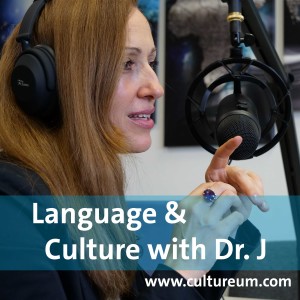 Thursday Apr 14, 2022
Thursday Apr 14, 2022
From addressing issues faced by the police to discussing education, community leadership, housing, transportation, the fire department, and the founding principles of the US in general, the Mayor of Kansas City, Kansas, Tyrone Garner, talks quite candidly about his plans and visions for bettering people's lives through his public service. Mayor Garner is a former police officer and deputy chief of police. He is a graduate of the FBI National Academy in Quantico. He is a great supporter of Barack Obama's ideas for community policing. He is an advocate for unity and humanity and working together for the common good. Website: cultureum.com; Instagram: @drjpodcast; LinkedIn: Henriette J. Runte
Please don't forget to leave a rating for the podcast. This really helps others discover us as well.